Music is an integral part of what I do as a yoga instructor. I have become known for my yoga playlists in the circles that I teach in. I feel very honored that I receive great feedback from students and fellow teachers on my playlists and happily share my playlists for students to enjoy on their own and for other instructors to use in their classes. In my article Creating a Yoga Playlist I detail my process of and advice for producing a yoga playlist for your yoga classes – click here to read.
In this article, I want to highlight some of the phenomenal music artists that I regularly include in my yoga playlists. I receive a lot of questions about who my go-to artists are, and so, this article will detail those top artists I return to time and again. Also, I hope if those artists read this article that they know how grateful I am for their work!
---
Description:
DJ and music producer who creates eclectic electronic, mid-tempo, down-tempo, chill-trap, ambient, and lo-fi music.
Sol Rising is hands down my favorite artist for yoga playlists. He is known for creating "yoga music" and regularly appears at yoga festivals, workshops, and events to DJ live for yoga classes. His lush and layered soundscapes create unique "vibes" that are perfect for yoga classes. He has produced a stunning amount of work, sometimes releasing multiple albums in a year. He has songs that work for every part of a yoga class: slow, tranquil, and meditative to chill and relaxed to upbeat and empowering.  His music is mixed and mastered in such a way that it is at once prominent and helps to create an environment, but does not compete against a teacher's voice with overbearing effects or forward vocals.
Most of my yoga playlists from the past few years include anywhere from three to eight songs by Sol Rising, and I can always count on him to have the perfect piece to help round out and finish a playlist. I even have a meditation playlist created from his more chill and tranquil songs that I use for my personal practice and my corporate wellness classes.
Additionally, Sol Rising creates a new "Yoga Playlist of the Month" every month on his Spotify page. This playlist features his own music and sometimes music from other similar artists. The playlist is always structured perfectly for a 60-75 minute yoga class. Especially when I am teaching a private or a more hands-on beginner yoga class where I do not want to think about my own personal playlists, I can play Sol's "Yoga Playlist of the Month" and trust that it will work for the class perfectly.
I also want to note that while Sol Rising is known for his "yoga music", he is a prolific electronic artist in his own right and I am very excited for all the music he is going to produce and believe you will begin hearing him in other niches as well.
Top 3 Favorite Songs:
Love Can Only Change You
Chillaxing
So Simple
---
Description:
An electronic music duo who creates indietronica, electropop, chill wave, futurebase, and trap music.
Odesza is a go-to for many yoga teachers who make their own playlists. With their eccentric, layered, upbeat, and sometimes bombastic sound, Odesza produces fun, uplifting music for a yoga class. When I first began my career as a yoga instructor, I relied heavily on Odesza and still continue to use them in my playlists to this day. Odesza even has instrumental versions of some of their songs that previously had vocals included which can be great for new teachers!
Top 3 Favorite Songs:
Kusangi
A Moment Apart
All We Need
---
Descripton:
Music producer and singer creating electro house, down tempo, and indie electronic music.
Shallou is yet another artist that appears in many yoga teacher's playlists. He creates soothing yet upbeat tracks often with soft, rich vocals that is pleasant to listen and flow to. He is another artist that really supports a yoga class without overpowering with effects and too-forward of vocals.
Top 3 Favorite Songs:
---
Description:
Independent music artist and producer creating music somewhere between indie, folk, electronic, and pop music.
Quentin Beauvois has produced music under both the stage names "Beauvois" and "Kidwaste". Like the other aforementioned artists, Beauvois creates uniquely structured and layered songs that blend multiple genres. He has a good variety of down tempo to up tempo songs that are great for various sections of a yoga class and easily fit in with other artists like Odesza and Sol Rising.
Top 3 Favorite Songs:
You Were Right
Tonight
Daylight
---
Description:
An electronic music duo who creates deep house and rock influenced electronic music.
Bob Moses has become a go-to artist for me when I am creating a playlist that has a more intense, darker, grittier feel to it. Their deep house beats and rock influenced effects help establish a powerful rhythm for a challenging vinyasa yoga class.
Top 3 Favorite Songs
Back Down
Don't Hold Back Down
Tearing Me Up
---
Description:
An alternative dance group who creates indie dance, alternative dance, and house music.
Similar to Bob Moses, Rufus Du Sol creates slightly grittier, more intense music that can be great for challenging vinyasa yoga classes. Their powerful house influenced beats establish rhythm and influence a higher energy for a class.
Top 3 Favorite Songs:
Underwater
You Were Right
Say a Prayer for Me
---
Description:
Australian singer-songwriter who creates pop, synth-pop, electro-pop, and dance-pop music.
Troye Sivan is a mainstream pop artist who gets radio play, but also produces music that somehow works for yoga classes unlike many of his peers. I have found that Troye's music is very atmospheric and dreamlike with unique electronic effects and deep percussion. Additionally, Troye layers and blends his vocals in such a way that his vocals are beautiful but not overpowering; there is a good balance between Troye's voice and the music he is singing to.
Top 3 Favorite Songs:
---
Description:
Like Troye Sivan, Alina Baraz is more of a traditional radio artist, but produces music that flows well in a yoga class. Her downtempo electronic based music paired with her uniquely sensual and sultry vocals definitely create a relaxed vibe for a yoga class, especially toward the start or end of class.
Top 3 Favorite Songs:
---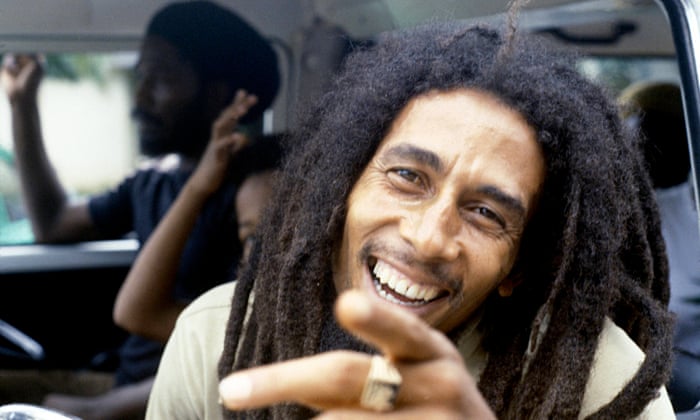 Description:
The late Reggae artist who changed the world with his tropical jams and messages of peace.
The man, the myth, the legend. Bob Marley is an icon on every level. And sometimes his summertime tunes and poetic words are just what a chill yoga playlist needs. Also, his grandson Skip Marley has been collaborating on some truly sensational reggae-pop and tropical house tracks that have also made their way into some of my playlists.
Top 3 Favorite Songs:
Could You Be Loved
Is This Love
Waiting in Vain
---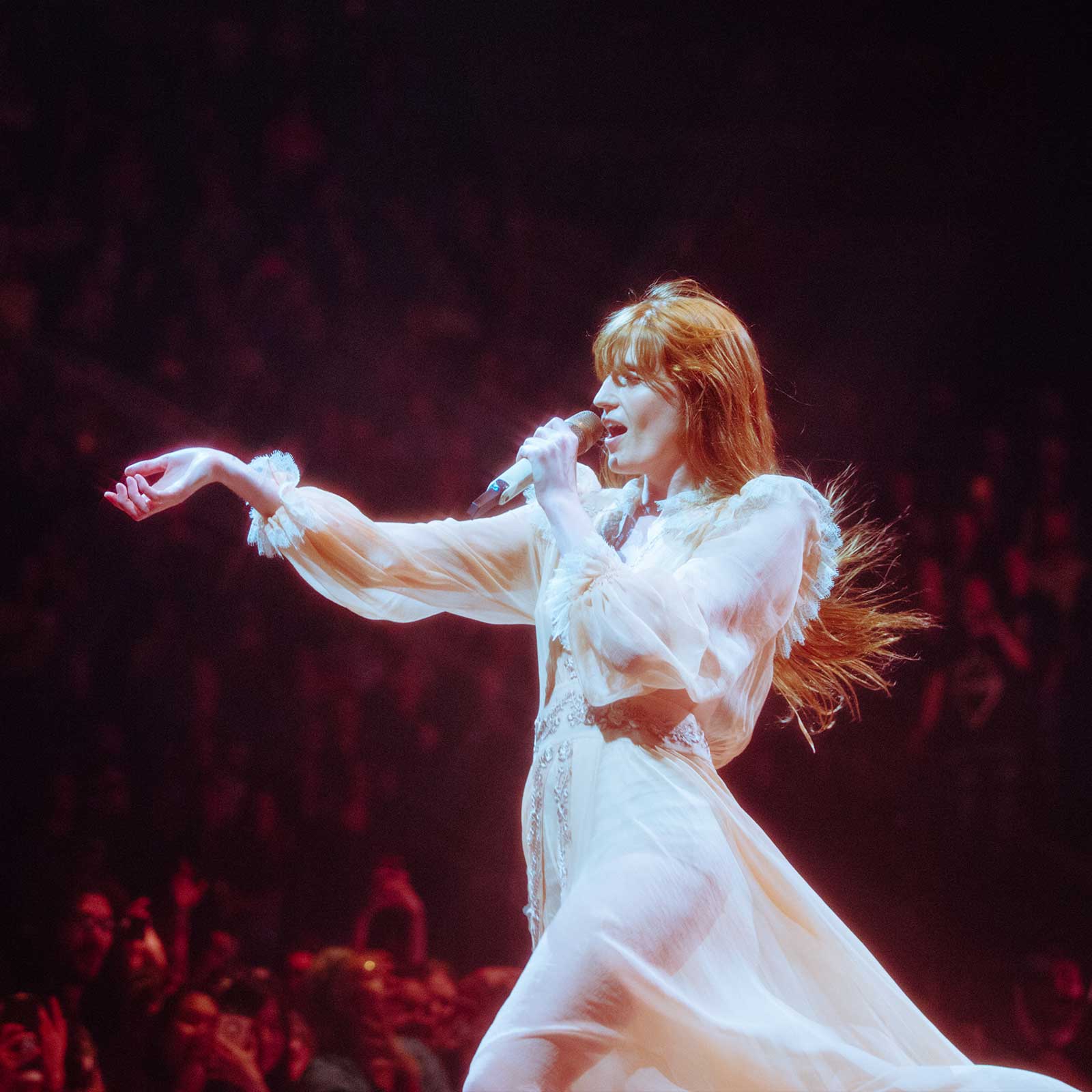 Description:
World-renowned indie rock band producing alternative rock and baroque pop music.
The music that Florence + the Machine makes can be great for creating a wild and free vibe in a yoga class room. There is a mystical element to their music that can fit beautifully into a yoga playlist.
Top 3 Favorite Songs:
Cosmic Love
Hunger
Queen of Peace
---
And there you have it! There are so many other great artists I include in yoga playlist that I have deep respect for, but the artists listed above are the ones I come back to time and again and fit well into my style of teaching to music. Keep in mind, music is incredibly subjective. So many different types of music can work well in a yoga class if it is authentic to the instructor teaching to it. Try the artists above as well as artists you know and love and make the yoga playlist that suits you!